Barbara Juster Esbensen Memorial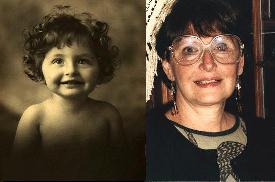 Award winning author, poet, teacher, grandmother, mother, wife, sister, and best-friend to those who knew her...
---
Photographs and Videos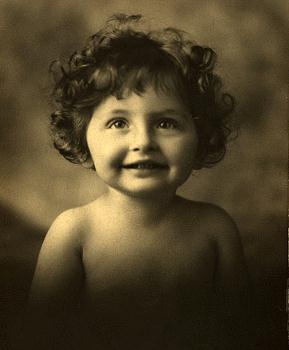 This little girl was born on April 28, 1925, in Madison, Wisconsin.
Her Certificate of Birth, #473, announced to the world that she was Barbara Jean Juster, the child of Eugene M. Juster and Isabelle Sinaiko.

---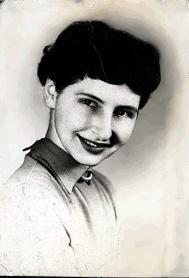 Barbara as a young woman,
schooled in art at the
University of Wisconsin
-- whose work as a professional writer
still lay in her future.

---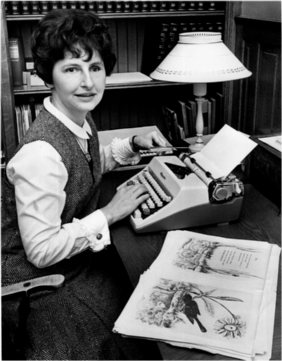 Barbara checks out the proofs
of her first book,
Swing Around the Sun.


---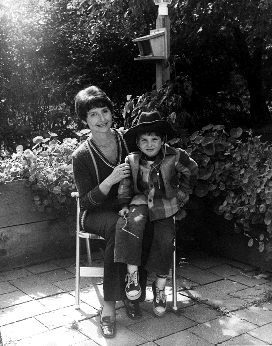 Barbara at age 50,
with her littlest cowboy,
Kai, age 5. Earlier that
morning, snuggled next
to his mother on her pillow,
Kai had said, "Mom, have you
ever been in bed
with a cowboy before?"

---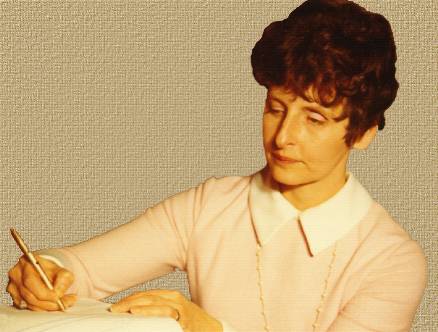 JANUARY 1, 1974
Barbara signs the wedding certificate
for her son Dan.
This is one of her favorite pictures.

---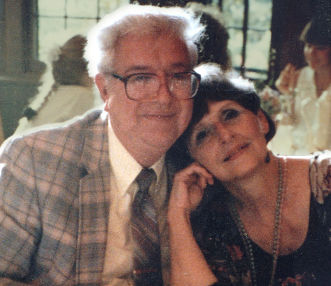 Barbara and Tory -- 43 years
of a loving marriage.
Their daughter Jane,
as a child,
promised herself that she
would never let her husband
kiss her so much while she was making dinner.

---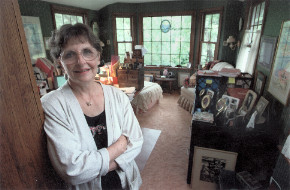 Barbara and her writing room
with windows overlooking
the backyard.

1995 STAR TRIBUNE/Minneapolis-St. Paul
---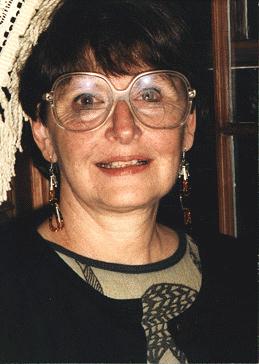 Every blade of grass has its angel
who bends over it and whispers,
"Grow, grow."
--The Talmud

Letter to Barbara
by Emilie Buchwald
Darling Barbara,

I am thinking of you,

a prism in sunlight,
loosing a rainbow of colors
from your glowing self --
the cold brilliance of stars,
the glint of fire opal,
all the shades of the aurora.

I am thinking of your magic
that makes words bend
their wrinkled knees and dance,
swift as the wind in the cheetah's wake,
playful as otter sliding in the river,
fierce as a tiger with wings.

I am thinking of the mother
of many books, who celebrates
bees and makes honey
from the hive of children listening,
discovering the hidden gold
honeycomb of words.

I am thinking of the teller of legends,
building ladders to the sky,
painting the waterlily
on the breast of night,
singing the secret lullabye
of the dream mouse cart.

I am thinking of you,
the grandmother
whose house did not shrink
but grew instead, with room
for everyone, for playing and feasting,
filled with the music of good times.

I am thinking of you, my friend,
a fire blazing steady and gay,
a hearth for so many,
who stretch their hands,
grateful for your warmth.
You make thanksgiving every day.

I think of you, Barbara,
grateful, today and every day,
for the gift that is you,
whispering, "Grow!",
blessing the blades of grass dancing
in the light of your joyful heart.

Love always,

Emilie

10/24/96
Revised 3/97
---

Barbara Juster Esbensen Memorial
---

Global INTOUCH Home Page