Phantom Records, Inc. -- aka Phantom Hill Records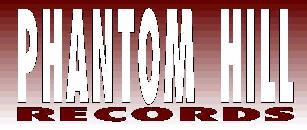 ---
Looking for a record deal? Do you have the talent?
For all unsigned artists and groups who wish to submit professionally recorded demos and/or finished recordings please mail to the following address:
Phantom Records, Inc.
A&R Department
3445 Keha Drive
Kihei, HI 96753

---
What Is Phantom Records ?
Phantom Records Inc., is the vision of a group of individuals destined to expose the quality of undiscovered music from throughout the US mainland and Hawaii to the millions of listeners in Europe. By networking exclusive Phantom European media contacts in the press, radio, television and the music industry, Phantom's concept is to break undiscovered American talent in what is now the biggest music market in the world.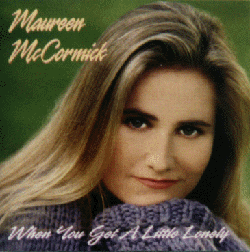 ---
Phase I was to establish its own domestic label for distribution in the US and Phantom now releases music here in the US on its Phantom Hill label. Maureen McCormick, better known as TV's Marcia Brady currently has an album on the Phantom Hill label titled, When You Get A Little Lonely. It is available in records stores throughout the US and also on the Internet.

Phase II is currently underway in which Phantom will establish itself in the European market with undiscovered US talent. Currently Phantom Records is putting together a compilation of contemporary Hawaiian music for European release.
---

Who Is Phantom Records ?
---
Mike McCormick - President and CEO Mike worked in the television departments of both UCLA and Cal Arts Institute before starting a successful night club in Los Angeles in 1973. Many top artists in music, film and television performed or were discovered at his club called the Calabasas Mine Shaft and later the Calabasas Cabaret. Mike also worked on some of the first music videos while working at Cal Arts. Mike looked carefully for many years putting together the right team to start Phantom Records.
---
Peter Trunk - Vice President Peter for years worked as a disc jockey at one of the top radio stations in Europe called Radio Luxemburg. He is credited for establishing acts such as Aerosmith on European radio. Currently Peter is the producer and on camera personality of one of the most watched TV shows in Germany, The Hollywood Reporter on Europe's number one network RTL. He is also developing an American TV series to be shot in Hawaii, a feature film and a television game show.
---
Hans J. Spurkel - Publicity and P.R. A native of Germany, Hans has been around music his entire life. As a reporter he has covered the music scene for such diverse publications as WAZ, Gernany's largest regional daily, SOUNDS magazine and many others. In the late 70's he moved to Los Angeles to become a Hollywood correspondent for one of Germany's leading television magazines. Over the years Hans has interviewed many of today's most prominent recording artist and groups along with many of the top names in the film and television industry. He is currently also very involved with the Hollywood Foreign PressAssociation which puts on the Golden Globe Awards each year.
---
Charlie Garcia - A&R Charlie was raised in the Bronx (N.Y.) in a very musical family. He helped start Icarus Records which became a large east coast distributor. He also owned a recording studio that produced much of the tv sound tracks for Saban Entertainment's Power Rangers. Charlie also started and is still involved with P.A.I.N. Music which publishes a magazine about unsigned and undiscovered music talent. Charlie is currently involved kicking off the European release of the U.S. group, "Candy Hateful", currently distributed in France, Germany, Holland and other European countries where they toured this summer.
---
Chuck McClellan - Promotion - Born and raised in Santa Monica, CA. Joined Phantom Records in July, 1994. Record Album Promotion: Radio, Television, Media, Concerts, Events, Cruise Ships, Appearances, Clubs, Trade Shows, Music Festivals, etc. Former Rock Band Musician- Keyboards, Electric Pianos, Synthesizers. Played Piano for the City of Avalon, Catalina Island - summers, Currently involved with Music Composition ( YAMAHA W/5 Sequencer/work-station ), Abstract, Kinetic, Steel Sculpture ( Graduate Independent Studies, Art Dept., CSUN ), Computer Graphics/Animation ( Graduate Independent Studies, Computer Science Department )
---
Questions or Comments...send them to:
Phantom Records, Inc.
A&R Department
3445 Keha Drive
Kihei, HI 96753


Or, send email to:


[email protected]
---

Global INTOUCH Home Page
Copyright (c) 1996 Phantom Records, Inc.