! Created 30 Oct 1995 !> <! Updated 6 Aug 1999 !>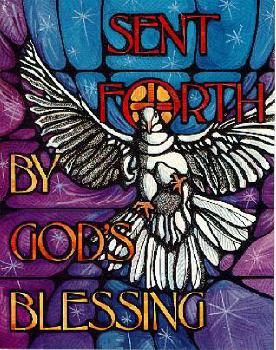 Robert Steven van Keuren
Professional Information
I am a senior programmer/analyst for Advanced Marketing Services, a major book distributor headquartered here in San Diego, California. I started with AMS in November, 1999. I am in charge of EDI interface applications, using OpenVMS, UserBase, TPU, Oracle, EDI, XML, and soon Java. I have also taught some classes to programming staff at AMS.

Before coming to AMS, my most recent positions were as a senior consultant and analyst for Leap Computer Solutions, and a senior system software consultant for IDX Systems Corporation (medical information systems).

Prior to IDX I was a senior programmer analyst and half of the Information Services Department at Action Instruments in San Diego. Action Instruments manufactures electronic interface devices. I have done consulting work, including systems analysis, programming, teaching classes, and technical documentation for Touch Technologies and other companies. Languages and systems include:
UserBase and User-11 database systems
DEC BASIC, Visual Basic, and other dialects of Basic
Alpha and VAX OpenVMS, including VMS DCL
DEC Alpha, VAX, and PDP-11 computers
INTOUCH database system
Mumps system support (ISM, DSM)
MS Windows 95, 98, and NT
MS Word, Access, Publisher, FrontPage
HTML and web development
GemBase database system
Oracle database system (started SQL and PL/SQL in spring 2000)
Personal Information
I was born in a small town in southwestern Indiana and grew up in St Paul, Minnesota.... Yes, it gets bloody cold there! That's why I live now in San Diego.
When I'm not working, you can usually find me at a computer anyway, reading science fiction, or square dancing. Square dancing? Yes, square dancing!
A friend dragged me kicking and screaming into a square dance class back in 1992, and as one fellow says, "Square dancing is the most fun you can have with your clothes on." It exercises both sides of the brain, and since the Seventies has been organized into levels. The higher levels attract large numbers of computer programmers and other professionals. It's one of few activities that is social, physical, and mental, completely cooperative and non-competitive. I started learning to call square dances in 1995.

Some links I find interesting...
Family genealogy for Van Keuren, Kerker, Boucher, Jensen, Sorensen, Berreau, Sutton, Cherrier....
Square Dancing
Rob French's Western square dancing
Square dance resource list
Science Fiction
Got any good links? I read Julian May, Larry Niven, Samuel Delaney, Isaac Asimov, Robert Heinlein, Kim Stanley Robinson....mostly hard science fiction.
Laketrails Base Camp
Just found the web page for one of my favorite places in all the world: Laketrails Base Camp in Lake of the Woods, a canoe trip wilderness camp for teenagers on the Minnesota/Canadian border. Link soon.

Send e-mail to me at rsvk@adnc.com (faster response from me), or bob@ttinet.com