Contact Information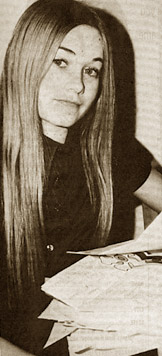 To contact Maureen McCormick for work or for fan mail contact the following:

Maureen McCormick
Attention: Lisa Perkins
8436 W. 3rd Street
Suite 650
Los Angeles, CA 90048

For Industry use only:

Phone: (323) 556-9700


* FANS: Include a stamped, self-addressed envelope when sending for an autograph request, please remember that "we can't" guarantee if Maureen will respond to your letter or reply.
To submit content, report an error or to send kudos about this Web site, please contact Lennon Parker, Webmaster for this Web site at the following e-mail address (see disclaimer below*):

Email: lennonparker@yahoo.com

* The e-mail address above is not Maureen's e-mail or fan mail address. E-mail sent to the above WILL NOT be read by Maureen.